Kexin Huang - Unlock
Veer2 Publication 025 [ISBN: 978-1-911567-50-9] 18.5x23cms size. 24 pages. June 2023.
£8.00 (+ postage and packing)
Click here to download a pdf sample of the book.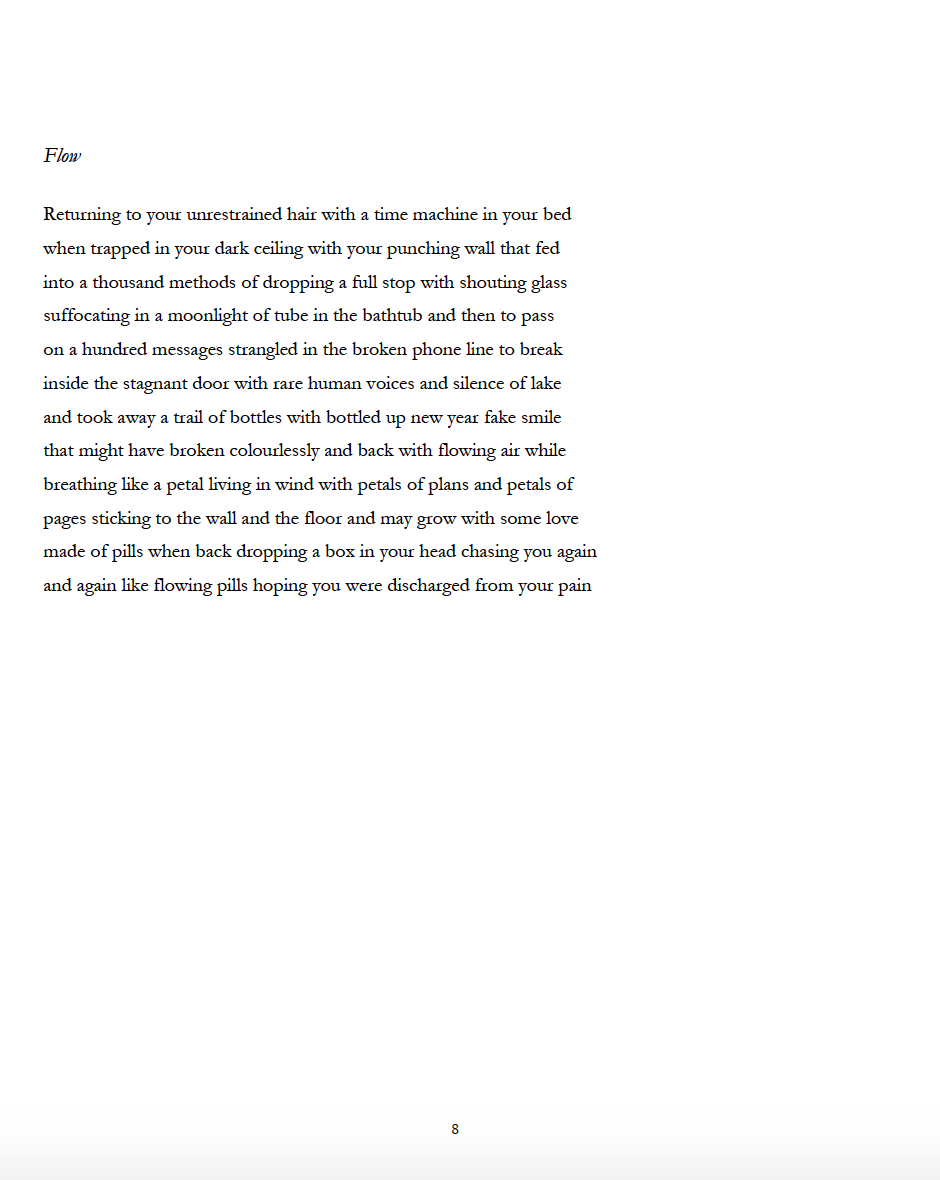 Kexin Huang - Unlock


'Language is tested to its limits in Kexin Huang's work in this evocative and charged exploration of the impact of mental health. These vivid and arresting poems are bursting with imagery and will stay in your mind long after you've finished reading'

- Kim Moore

'I keep thinking about that fragment from Roland Barthes on lovers and Dachau when I read this. What is despair, that erects such rubrics? Each end-stopped rhyme cuts "the same / dream repeatedly," a dream which is no dream at all. Petals are pills, scent a "theft of air from flowers." How can we ever hope to recover ourselves in scalar relation to another? Of what magnitude is this coffee cup, this WhatsApp message, this trembling wrist? The vectors matter more. Anyway, maybe hyperbole and rhyme are the only way to reach each other – poetry is a contact sport'

- Robert Kiely
This is part of a new series of Veer Books to be produced and published jointly in the University of Surrey and the CPRC, Birkbeck College.
For other methods of payment click
here
.